SCHWAB CHRISTMAS
This Christmas we are having a ham-stravaganza with Schwab's Hickory Smoked Hams. Tis the season for good food, so our hams are perfectly seasoned, fully smoked and ready to eat. All you have to do is heat it up.
SCHWAB THANKSGIVING
Schwab's turkey legs are fully smoked, so all you need to do is heat and eat. We aren't pulling your leg. It's really that easy.
SCHWAB HOMEGATING
Who doesn't love a good tailgating cookout before a big game, and who says you have to be at the game to tailgate? All you need is Schwab on the grill and the game on the TV, and you're all set for a great homegating experience.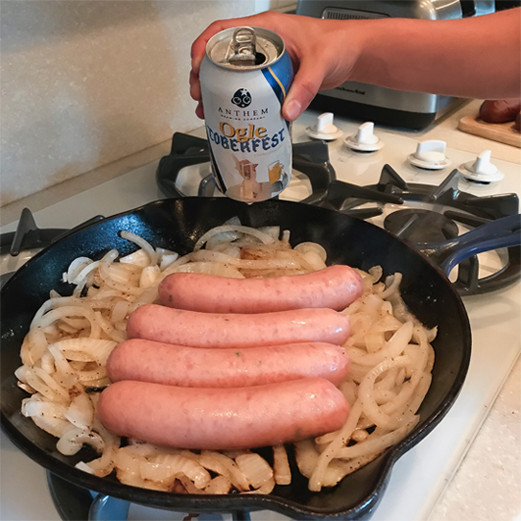 SCHWAB OKTOBERFEST
Getting its start in 1810 as part of a marriage celebration, Oktoberfest has been a staple festival in Munich for over 200 years. Even though Oktoberfest was originally held in October, it was moved back to September to allow for better weather conditions. While over the many decades Oktoberfest has become bigger and bigger, it still hinders on two main items – beer and food!
SCHWAB LABOR DAY
Summer's last big hoorah is almost here – LABOUR DAY!
If you haven't fired up the grill this summer, Now's your chance.
SCHWAB NATIONAL HOT DOG DAY
Burgers and tacos usually get all the glory, but not at Schwab, and especially not on National Hot Dog Day! Celebrate the holiday with the best, hardwood hickory-smoked, all-beef hot dog around.
SCHWAB JULY 4TH
Celebrate The Birth Of Our Great Country With The Sizzle Of Schwab Meat On The Grill.
SCHWAB EASTER HAMS
Every family has their own Easter traditions, and the family owned and operated Schwab Meat Co. isn't any different. For over a century, Schwab has been crafting mouthwatering, hickory smoked hams just for this special holiday.